Find Winning Ads with Real Ad Spend
Reveal winning ads within Google, Facebook, & TikTok Ad Libraries.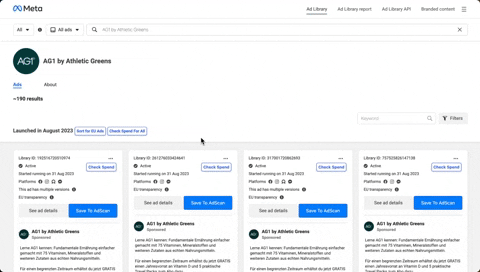 Everything You Need To Succeed With YouTube, TikTok, & Facebook Ads
Get Access To 28,302 Unlisted Ads
The Most comprehensive library of YouTube, TikTok, & Facebook ads running right now, in every market imaginable. Thousands of ads, all searchable and trackable so you can see what is working right now. Updated daily. Get full free access here.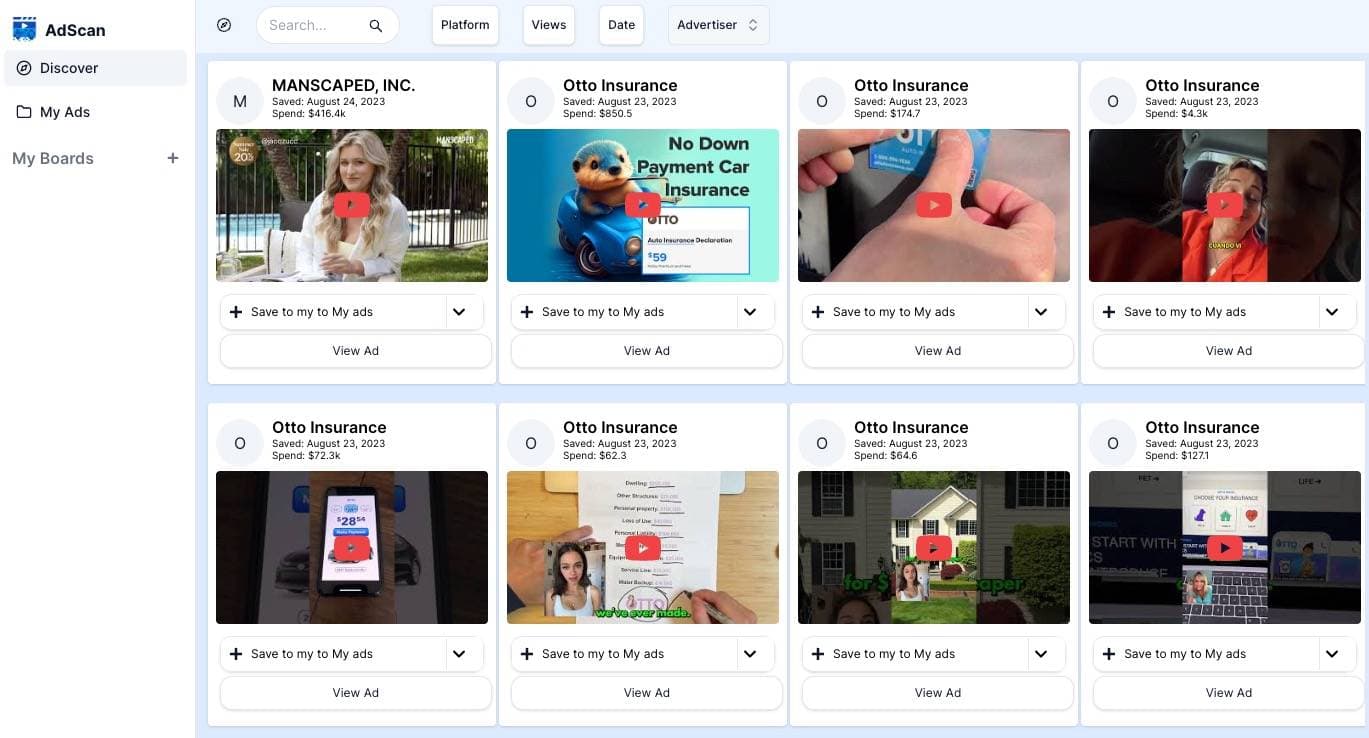 Unlock Facebook Ad Spend With Our Chrome Extension
Due to new EU regulations you now have access to impression metrics for every ad targetting the EU. You can use this to determine the an advertiser's best performing ads.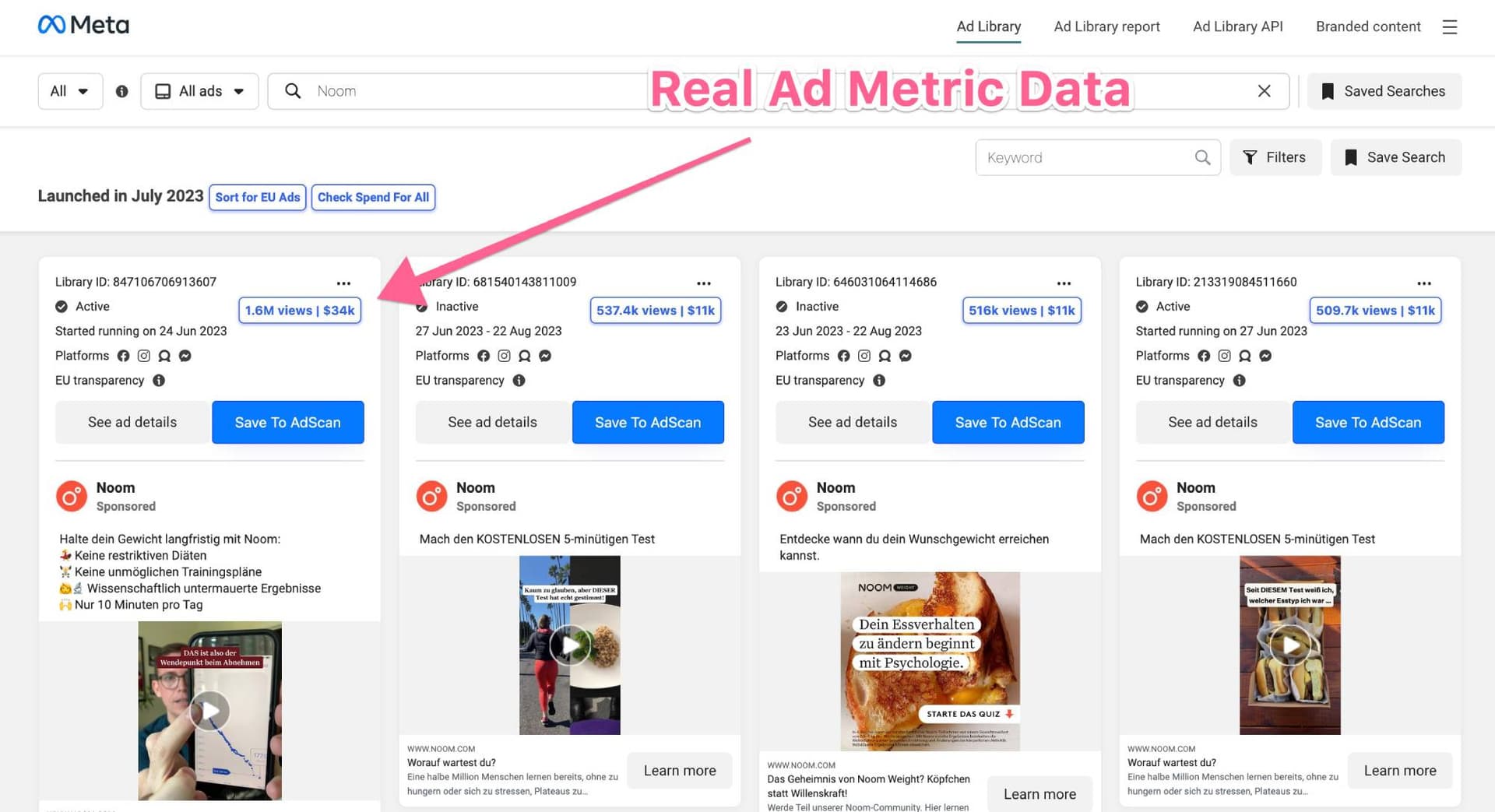 And Unlock YouTube Ad Spend
With YouTube, because all YouTube ads are unlisted by default, we can access the view count and estimate the ad spend as a result. AdScan gives you direct access to any advertiser's YouTube Budget.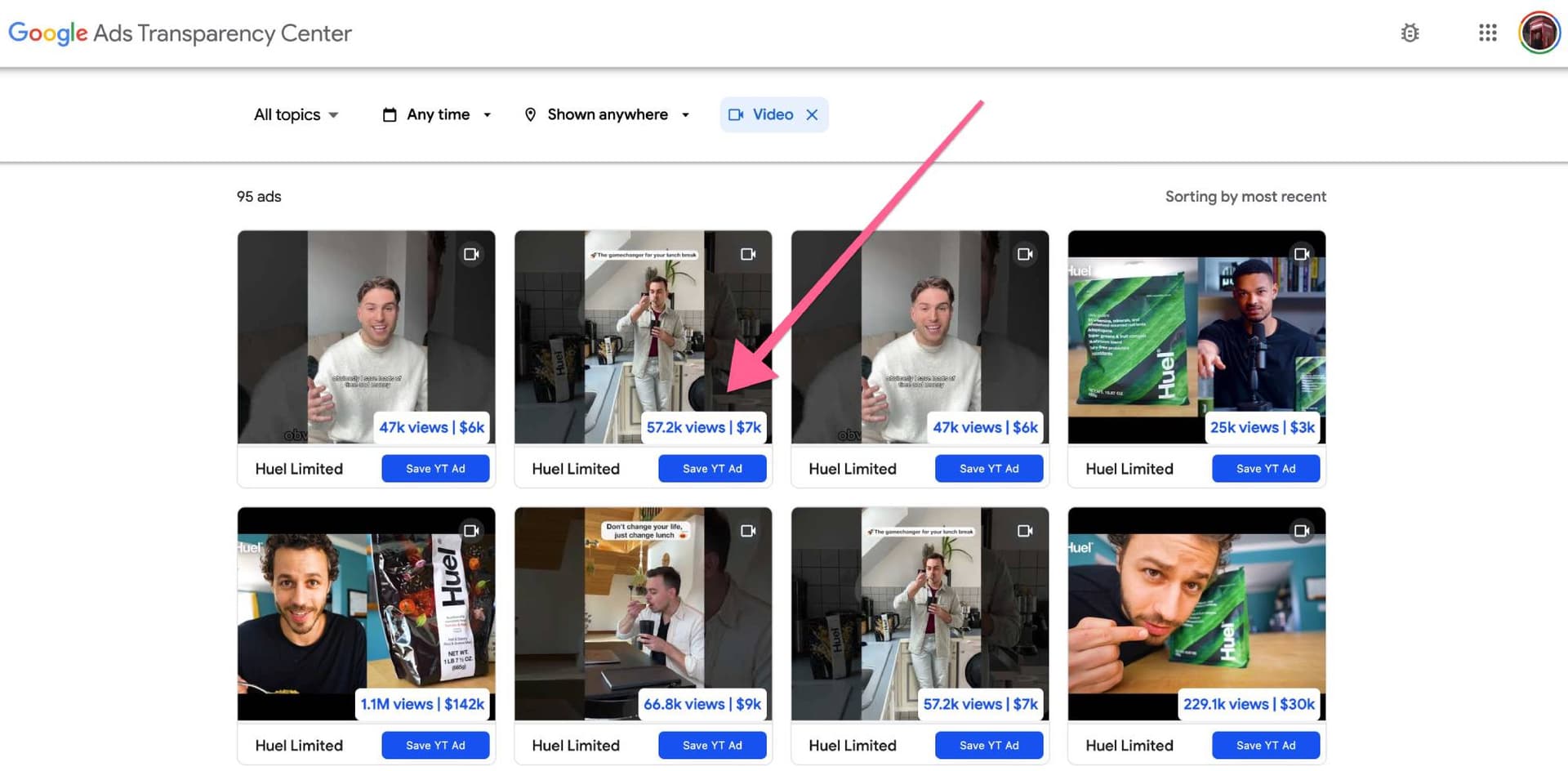 With Ad Spend & Transcripts for each one
For YouTube & TikTok you get Ad Spend, for Facebook we offer brand ad spend estimates. We break down today's best performing ads so you can scan to find your favourite and create your own board of high performing YouTube ads for your business.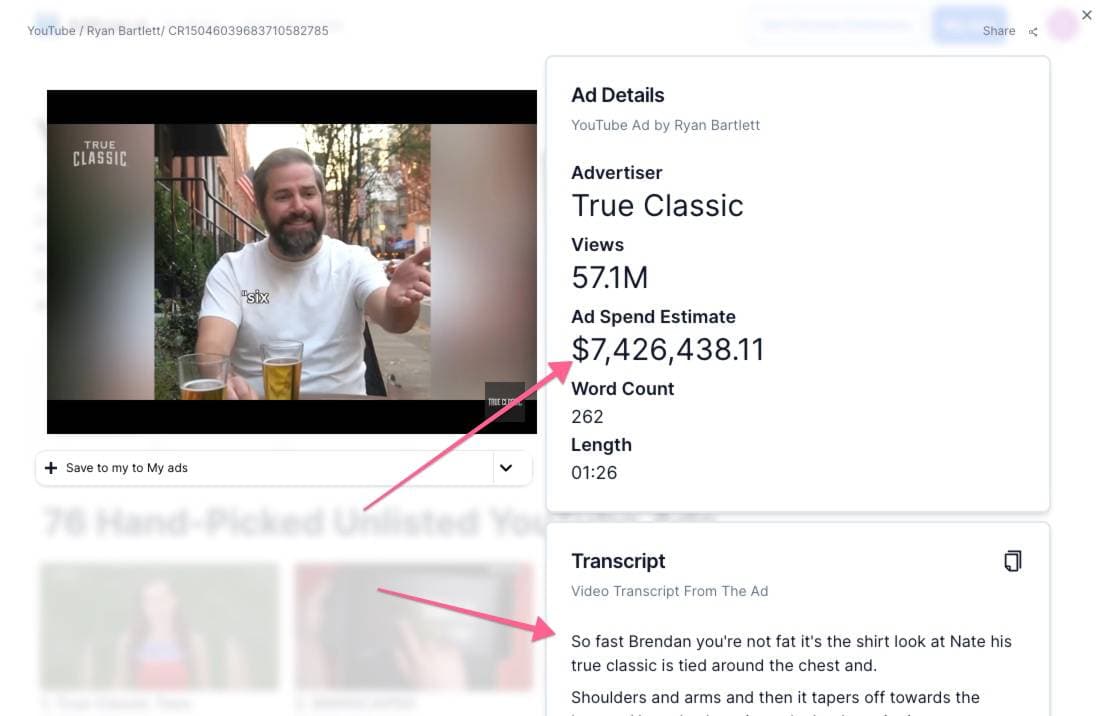 And AI Analysis scoring each ad for you
We use AI to score each ad for you, so you can quickly see which ads are performing best. We also show you the ad spend for each ad, so you can see which ads are spending the most money, and which ads are spending the least.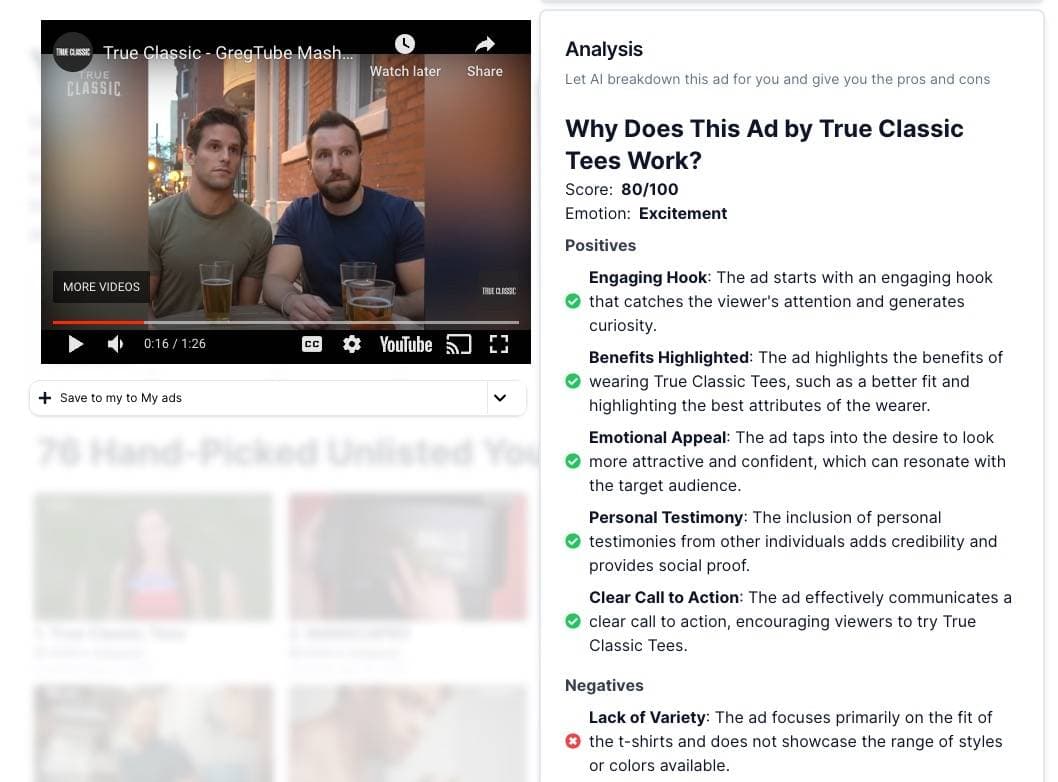 Including Chrome Extension To Save Any Live Ad
This automatically appends a "See YT Ad" or "Save Ad" Button to the all the major ad libraries (YouTube, Facebook, & TikTok) that lets you save any ad you see live on YouTube.
AdScan Pricing
Unlock all AdScan AI features.
AdScan Free Forever
Unlimited YouTube, TikTok & FB Saves
Chrome Extension
Free Basic Transcripts
Limited Ad Library
Check All Facebook Ad Spend
Unlimited AI Analysis
Top 1000 YouTube & TikTok Advertisers
AdScan Pro
Unlimited YouTube, TikTok & FB Saves
Chrome Extension
Full Ad Transcripts
Full YT, FB, TikTok Ad Library
Check All Facebook Ad Spend
Unlimited AI Analysis
Top 1000 YouTube & TikTok Advertisers
$19.99
/mo (billed annually)
FAQ
Frequently Asked Questions
Things you might want to know before getting started