Source winning ad inspiration, view competitor top ads and ship winning ads.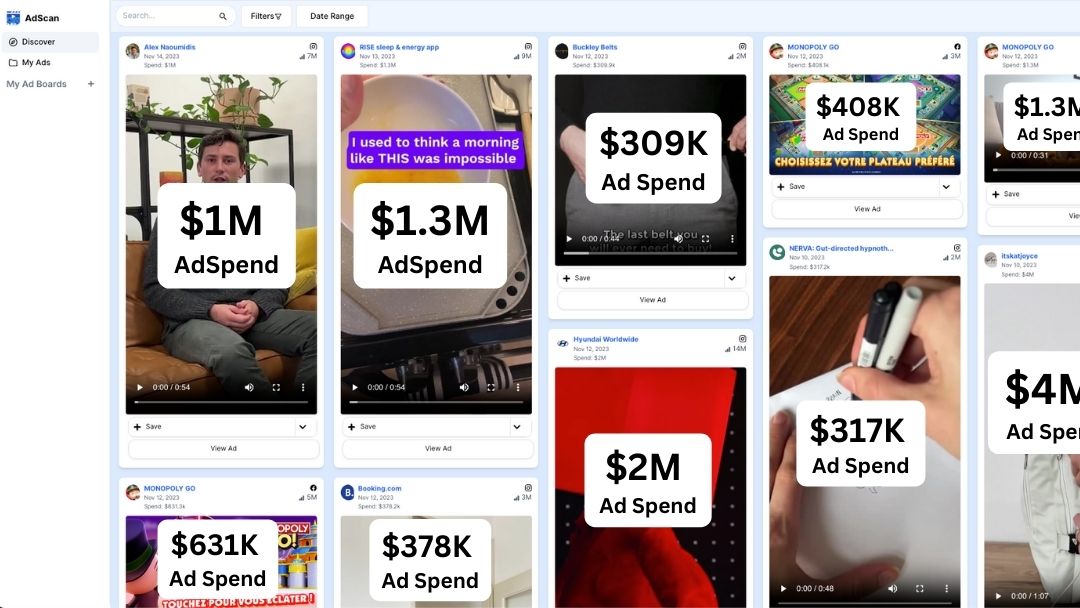 Loved By Top Marketers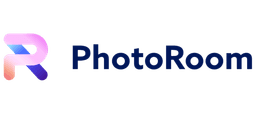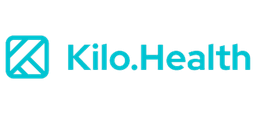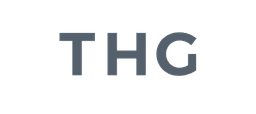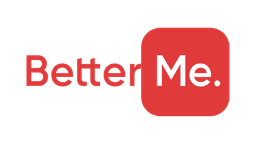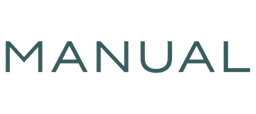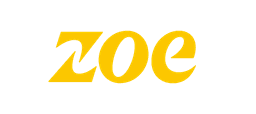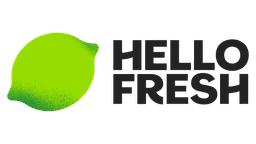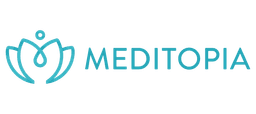 Lack of winning ads is holding you back.
Only Copy The Best Ads
Copying a losing ad can waste your ad spend, increase your CPA and demoralise your team. Learn from other advertiser's ad spend and mistakes.
Why Guess? Use Data: Don't risk your budget on untested ads.
Choose ads with proven success, backed by solid data. Avoid the pitfalls of increased CPA and team demotivation. Learn from Competitor's Spend & Strategies: Gain insights from competitors' ad spends and avoid their mistakes.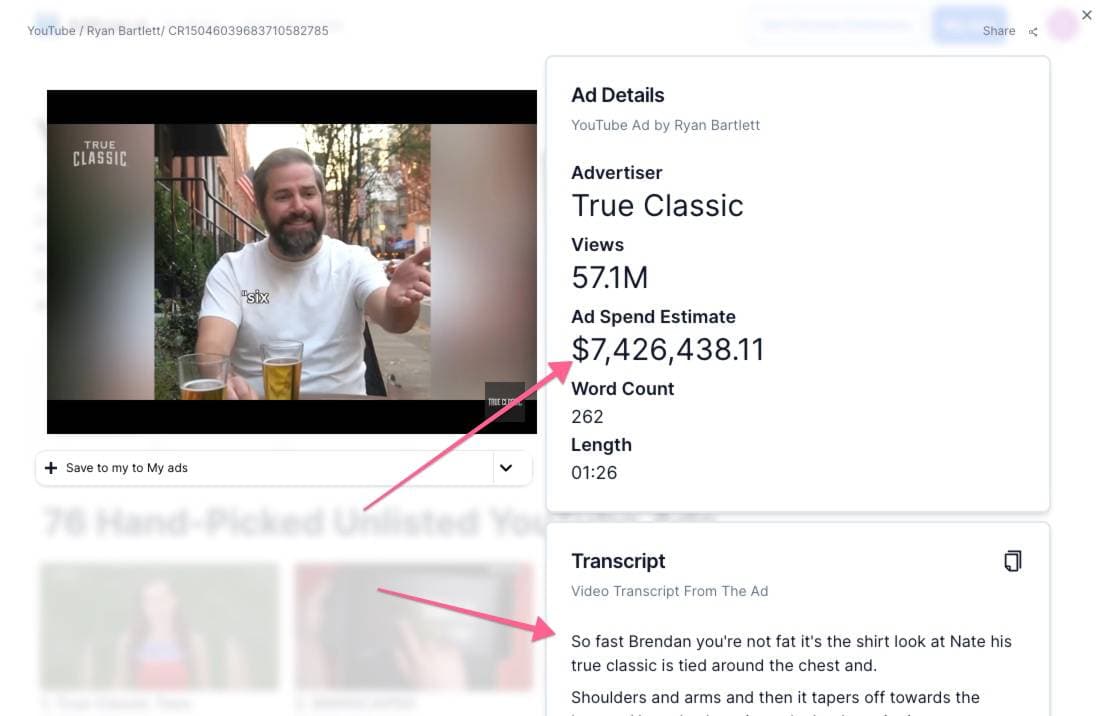 Save Ads with AdScan chrome extension
Using the AdScan chrome extension enhances ad libraries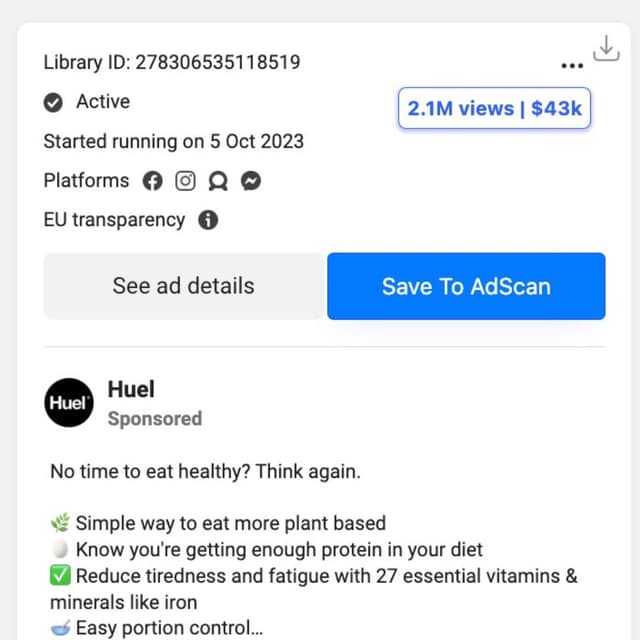 Directly access ad spend in all major ad libraries.
Instant Access to Ad Data: Directly check ad spend from the Facebook Ads Library, Google Transparency Center, and TikTok.
You'll gain superpowers to help you analyze any ad library.
Comprehensive Ad Source Coverage
The only chrome extension you'll ever need
With YouTube, because all YouTube ads are unlisted by default, we can access the view count and estimate the ad spend as a result. AdScan gives you direct access to any advertiser's YouTube Budget.
Facebook Ad Library: Quickly find and save the latest winning ads from EU advertisers.
YouTube: Discover top YouTube ads via the Google Transparency Center.
Instagram: Save ads on the go from Instagram, synced automatically with ad spend data.
TikTok: Get ads with ad spend details directly from the TikTok Ads Library.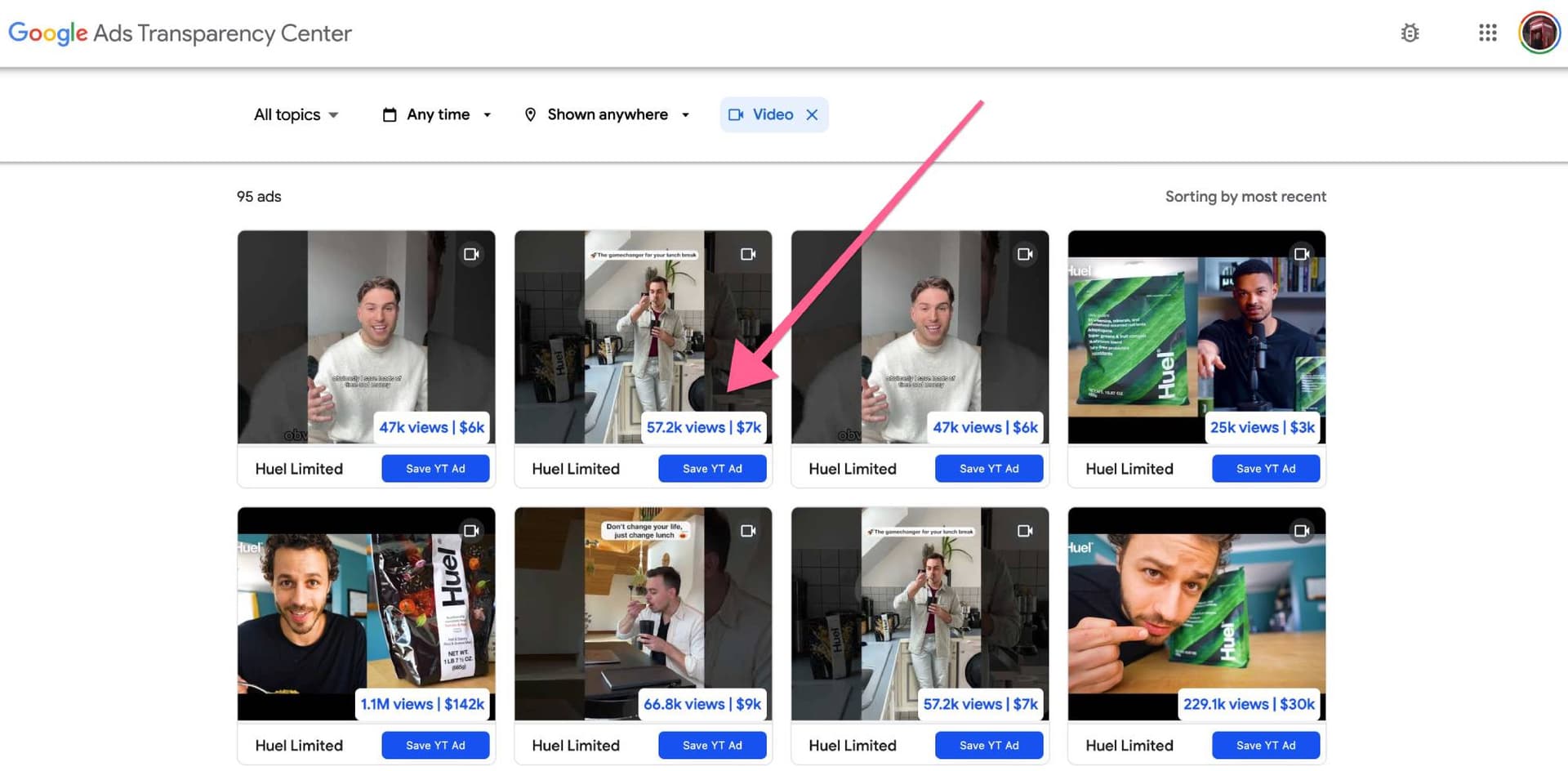 Collaborative Ad Boards for Your Team
Easily create boards for ads in your niche
Shareable Top Ad Boards: View and share curated ad collections with your team for collaborative strategy planning.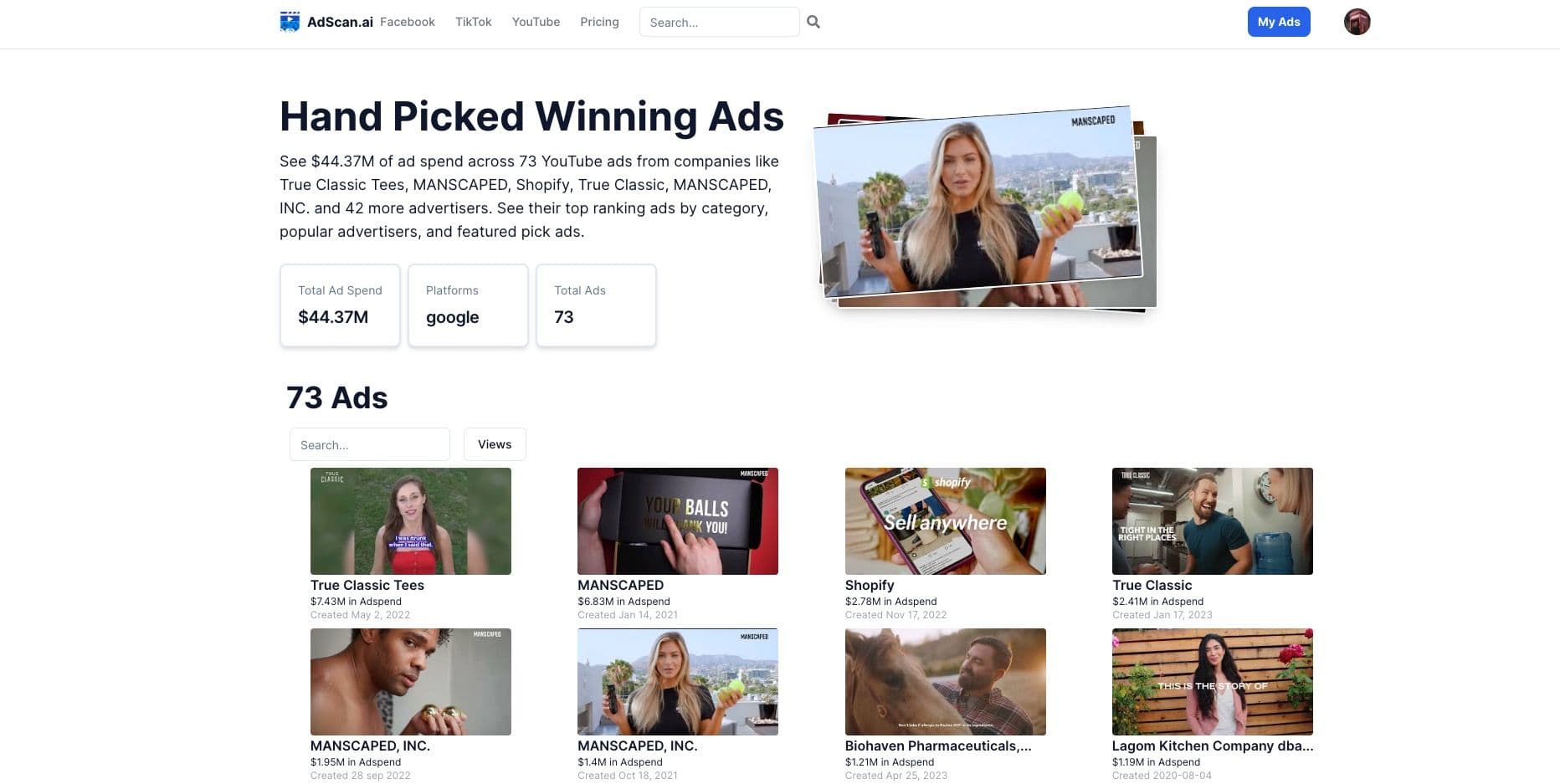 Endless Ad Inspiration
100K+ ads with spend, impressions, and category filters
AdScan dashboard: Dive into a world of ads with actual ad spend data.
Tailored searches: Find specific ads on Facebook, YouTube, and more, filtering by spend, date, platform, category.
Save ads to your boards: Save ads to boards that you can share with your team.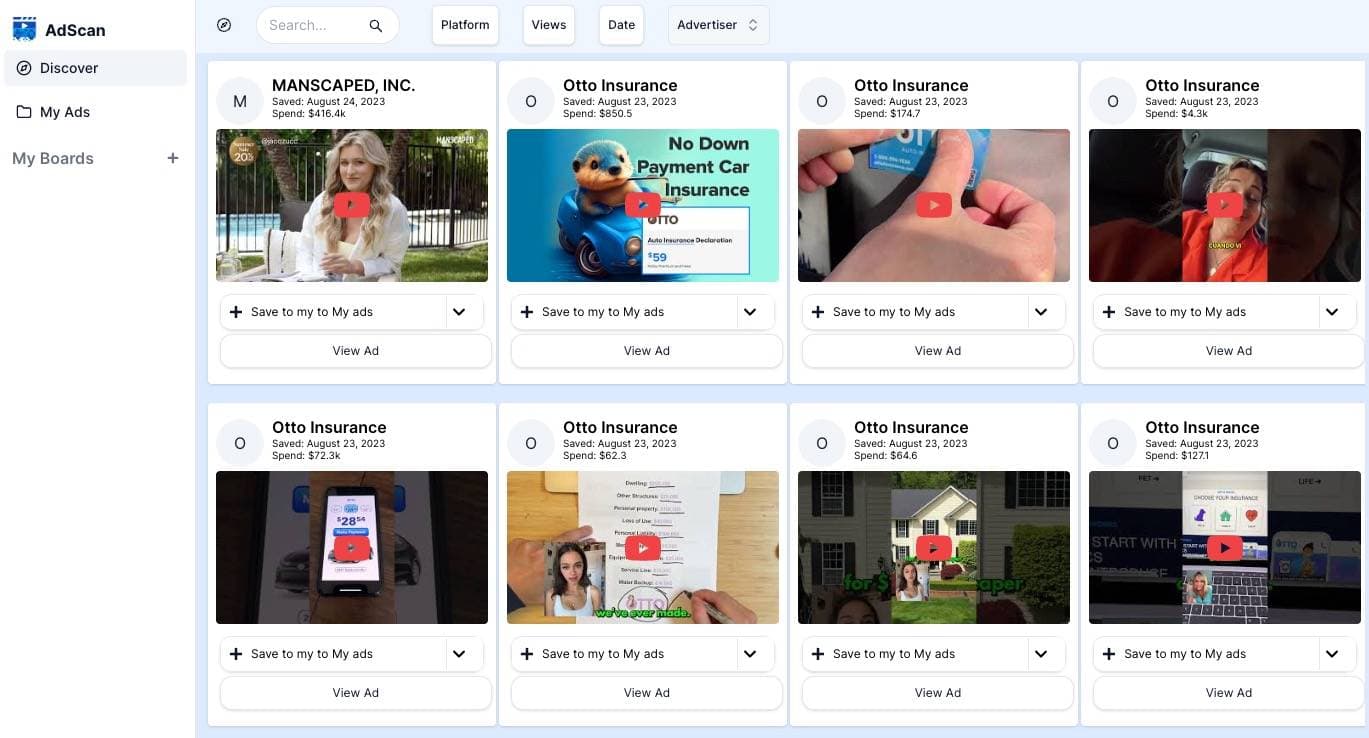 AI Analysis & Transcripts
AI-Powered Analysis & Detailed Transcripts for Each Ad Saved
For YouTube & TikTok you get Ad Spend, for Facebook we offer brand ad spend estimates. We break down today's best performing ads so you can scan to find your favourite and create your own board of high performing YouTube ads for your business.
We use AI to score each ad for you, so you can quickly see which ads are performing best. We also show you the ad spend for each ad, so you can see which ads are spending the most money, and which ads are spending the least.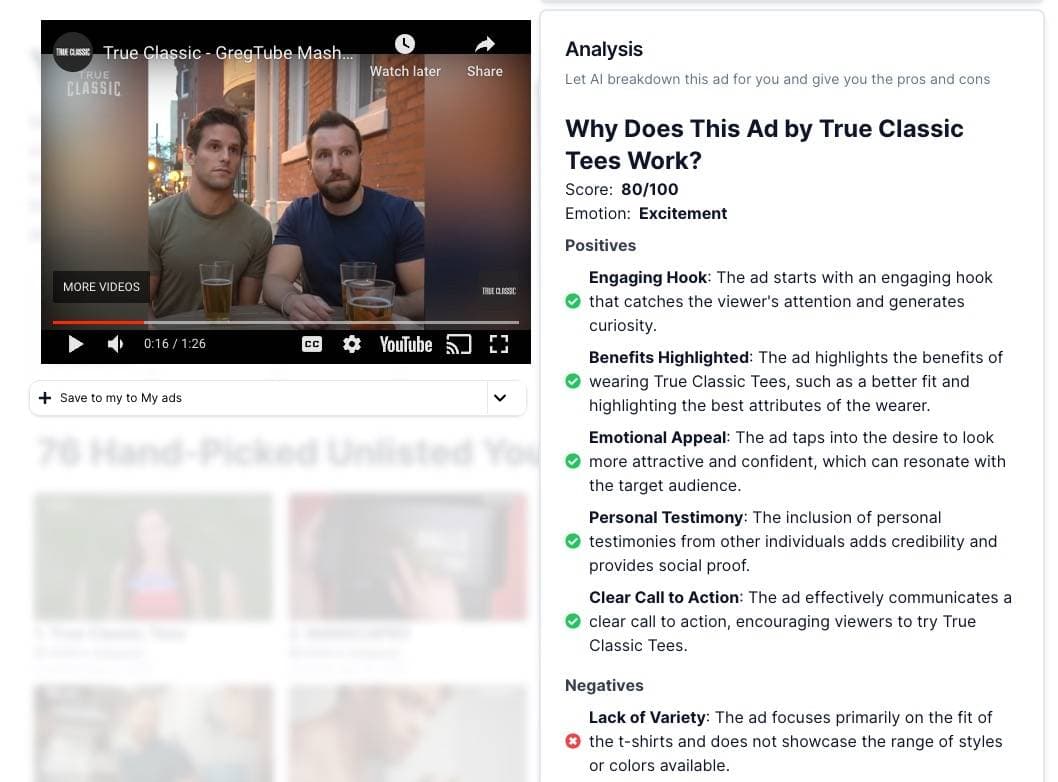 Explore AdScan AI pricing today.
Discover how AdScan AI can revolutionize your ad strategy with detailed analysis and transcripts for each ad saved. Don't miss out on the opportunity to optimize your ad spend and performance.
FAQ
Frequently Asked Questions
Things you might want to know before getting started